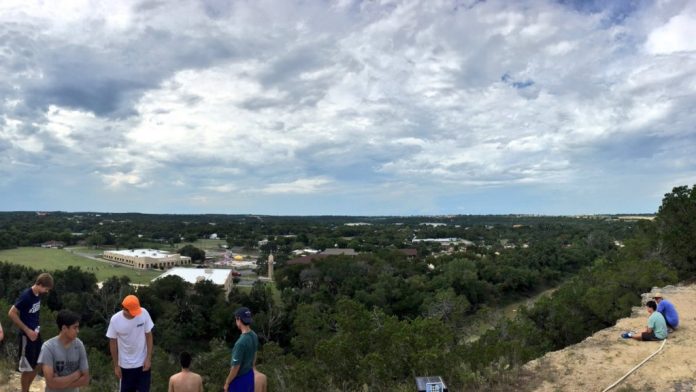 Interested in environmental education, hunting, fishing and all things outdoors? Then Jesuit has just the club for you!
The Jesuit Wildlife Conservation Society is the latest student-founded club at Jesuit, and it is dedicated to promoting hunting, fishing, and conservation at school. The first meetings were conducted in January and are still going strong. Topics discussed so far include service projects and upcoming guest speakers.
Parker Allen '17, founder and senior officer, talked about his own goals for the club, noting, "The goal of our club is to marry the activities of hunting and fishing with conservation, particularly to raise awareness about conservation, to discuss hunting and fishing with each other and with guest speakers, and to perform community service related to conservation." Sophomore officer John Stollenwerck similarly wants "to promote the great outdoors, hunting, fishing, and maintaining our environment so future generations can enjoy hunting like we do."
Allen elaborated on why the goals of the club are important: "As a lifetime outdoorsman, I think that this goal is important not only because conserving nature is important, but also because people sometimes don't realize how critical hunting and fishing are to conservation. They aren't just the mindless harvesting of animals; both activities help to manage populations, and sportsmen are often some of the greatest contributors to conservation across the world."
Stollenwerck agreed, noting that "there are countless of species to hunt and places to go, all the while building character and respect for the animals we are hunting."
The moderator for the club, Coach Jonathan Short, is excited to be a part of this mission, saying that "the biggest focus of the club is to promote the conservation of wildlife and promote outdoor activities [while] establishing the opportunity for service and education." Elaborating further, Short commented on the importance of having a conservation-centered club because "with the number of clubs we have here at Jesuit, there wasn't really one that focused on this unique susbset of conservation."
Looking forward, Allen talked about the future plans of the club as it continues to flower, saying that "future plans for the club are to continue meeting in the mornings to have discussion over important topics in hunting and fishing, as well as hosting guest speakers from the Quail Coalition, Ducks Unlimited, Texas Parks and Wildlife, and the like. Club service opportunities are forthcoming."
Meetings for the JWCS take place on Tuesdays at 7:45 am. Breakfast is usually served. If you would like to join or get involved, contact Parker Allen '17 or Coach Jonathan Short.