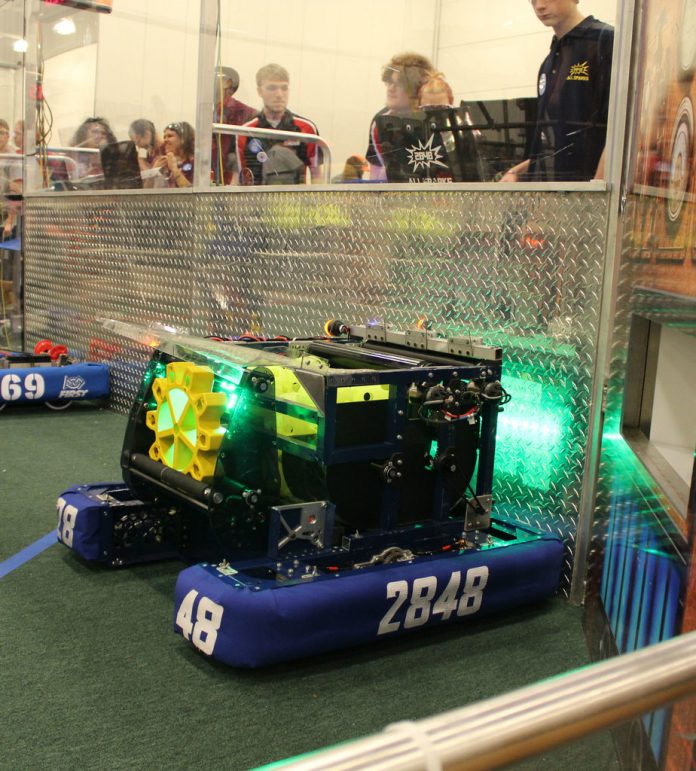 If you've been at Jesuit for long, hopefully you're aware of the robotics team that resides in the basement of the Terry Center. The grinding, grumbling, and screeching made by the lab's machines as they craft parts for robots are mostly muffled by the walls, heard by no one. But last weekend, the Jesuit team, 2848, was heard at the FIRST World Championship in Houston.
From Wednesday, April 19 to Saturday, April 22, nearly 30,000 people attended the championship held in George R. Brown Convention Center and Minute Maid Park. This was the championship for multiple robotics programs, including FIRST LEGO League (Ages 9-14) and FIRST Tech Challenge (12-18). The main event, though, was the FIRST Robotics Competition (FRC) World Championship, which is equivalent to "varsity" robotics.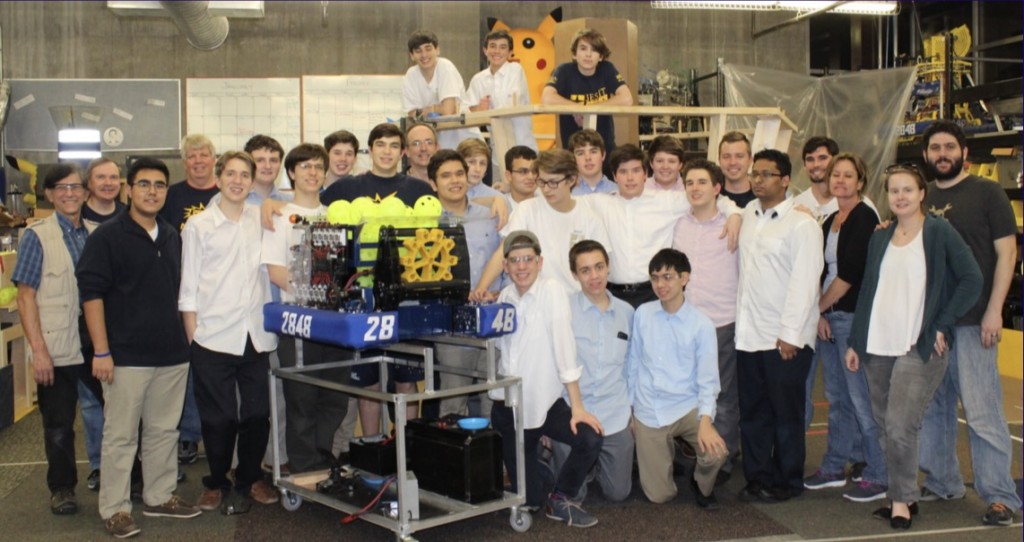 In FRC, teams from around the world build robots that are about the profile of a shopping cart, weighing in at a max of 120 pounds. These are some serious hunks of machinery, and that's why teams rush during the six-week build period to finish their robots. Since the January 7th kickoff of the FRC season, our team of 28 students has been working non-stop to make the best robot possible. The game changes every year to create a fresh challenge that requires different mechanisms and programming techniques.
In the past, games have included basketball and soccer-type games, with three robots on each team. Last year, the game was about crossing treacherous terrain and scoring 10 in. diameter balls into 10 ft. tall goals. Here is a link explaining this year's challenge. Along the way, robotics has been an incredibly impactful program for the Jesuit students who participate. Three-year robotics team member and Jesuit Robotics president Spencer Gautreaux, '17, agrees that "robotics is great because we get to collaborate with other students and industry professionals."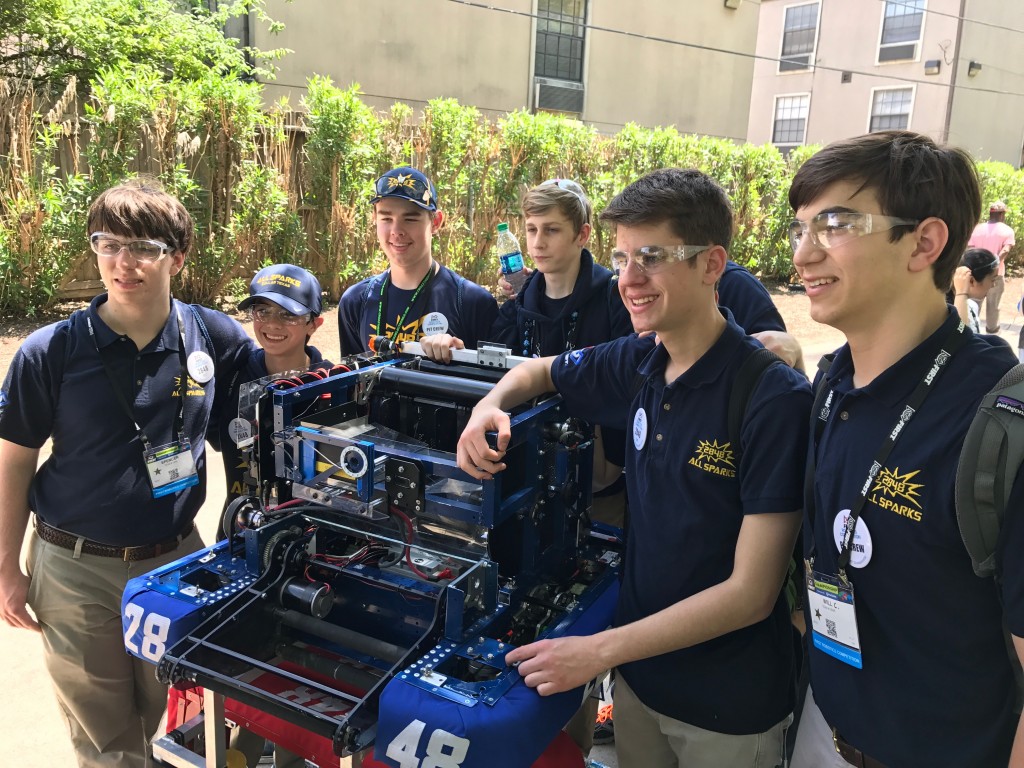 This year, Houston was one of two world championships, with the other in St. Louis, because of the increasing growth of FIRST robotics in the world. There are about 4500 total FRC teams in the world, and only 800 qualified for championships, either in Houston or St. Louis.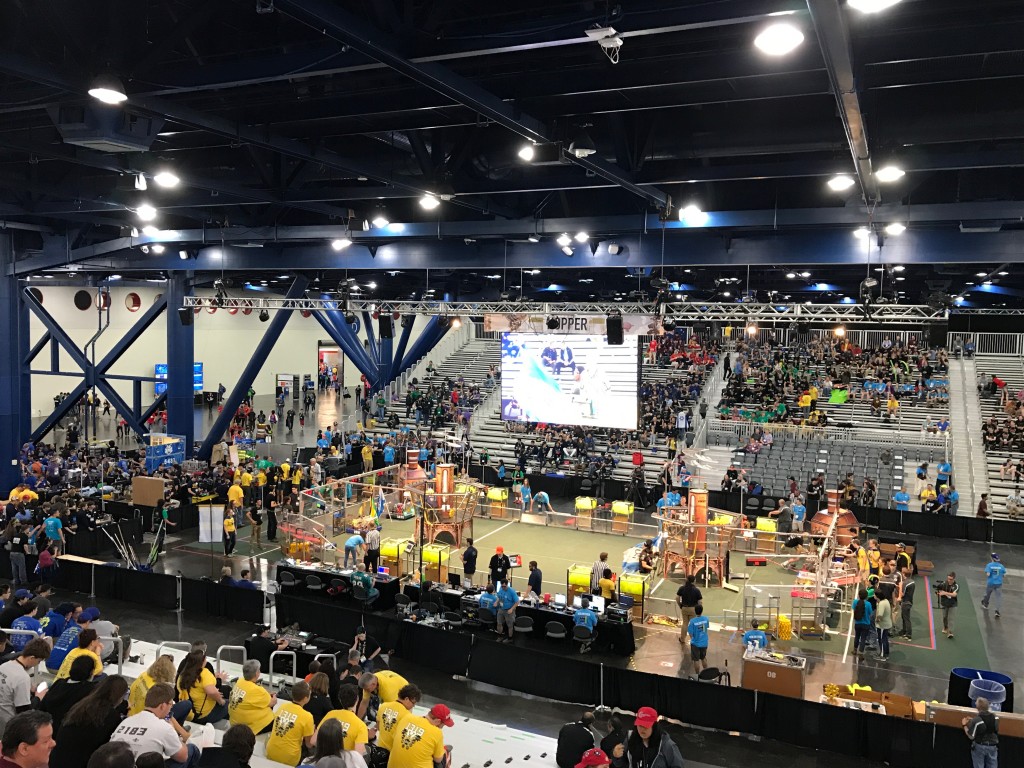 The 400 teams at Houston were split into six divisions, and after qualification rounds on Thursday and Friday, the 2848 AllSparks entered into eliminations with three other partners (three play in each match, and one stays behind as a backup). For the second time in the history of the Jesuit robotics program, the AllSparks won their division, reaching the finals, called the "Einstein" division, placing 4th overall at the championships.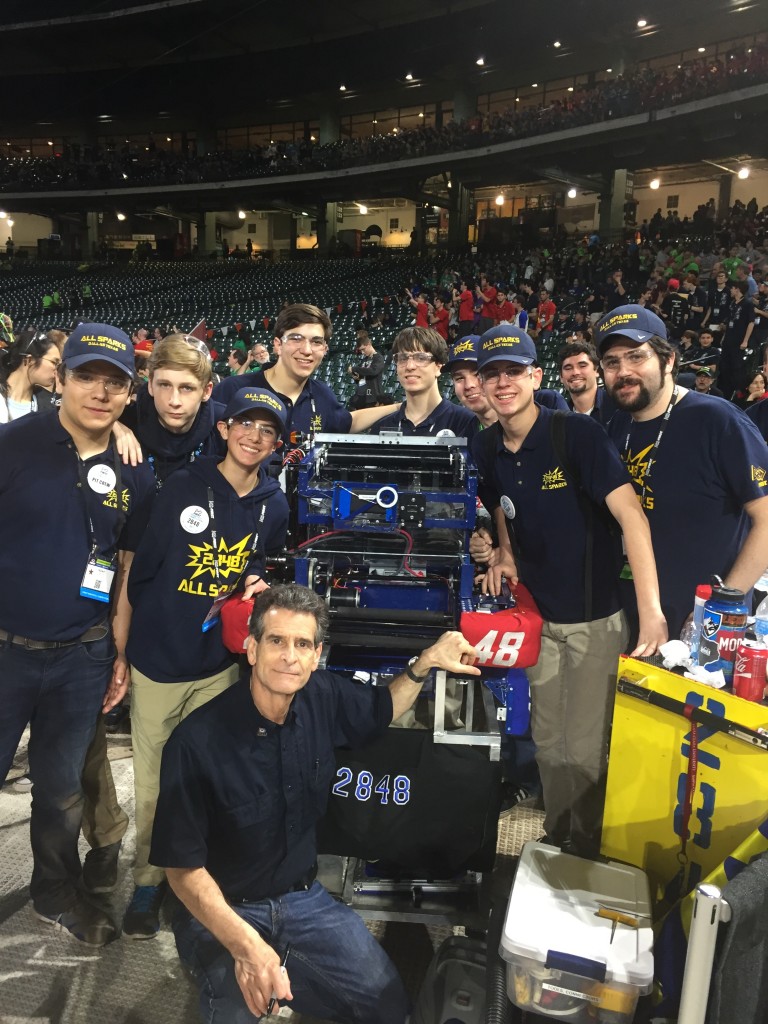 Now that the season has come to a close, the Robotics team members who will return next year certainly look forward to yet another successful season that will follow this incredible finish!