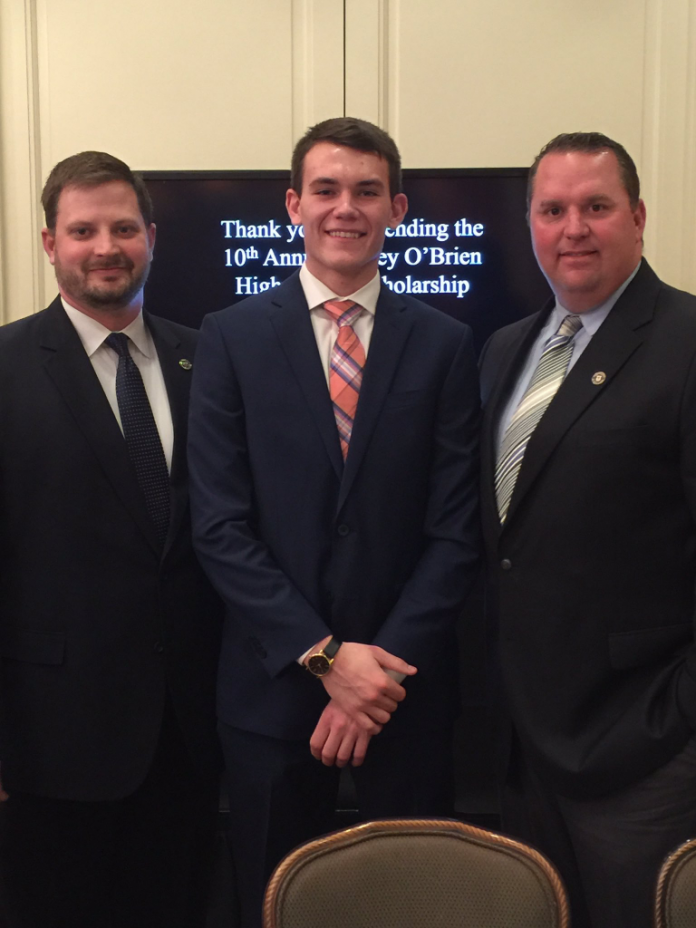 Jacob Palisch '17, who you might have heard of as he was our starting quarterback who led us to two straight district titles, a Stanford University baseball commit and a member of the varsity basketball team, was more than qualified to be nominated for the prestigious Davey O'Brien award, an award which recognized both his athletics as well as his academics which included both a 4.0 GPA and a National Merit Commended Scholar.
Handpicked by the Senior counselors, Palisch was entered into a pot of students from every high school in the Dallas-Fort Worth Metroplex, later to be nominated into a group of five finalists, all who were "literally the best of the best" says Davey O'Brien Jr., a member of the selection committee. Palisch himself was greatly honored by this nomination and he stated: "the fact the I was able to be part of the five finalists out of everybody was really special and I was very thankful for that opportunity." Picked by both his school and by the Davey O'Brien Foundation, Palisch's accomplishments throughout his high school years have clearly not gone unnoticed.
This award was not only important for Palisch himself but affected those around him who both stated that "he well deserved it" and that "it was not surprising," clearly as those closest to him know the struggles and determination he has put, to be in such a situation to be nominated. Palisch, himself, clearly felt thankful not only for the nomination but because of the fact he could be nominated in the presence of his friends, family, and coaches, who had helped him out so much.
The official Davey O'Brien High school Scholarship award was presented at the Fort Worth Club on Tuesday, January 24th. Unfortunately, Palisch was ousted by Anna Connolly '17 from J.J. Pearce, but to him it was more than just the scholarship award, but the overall "experience was really special because [he] got to share it with both his parents and coaches and friends" and he mentions that the most important aspect was his journey at Jesuit which led to his nomination, a journey which he states "would not have been possible without his parents and coaches." He acknowledges the efforts of those in his personal life and in the Jesuit community who have supported him and helped him on his journey throughout high school, thus the achievement represents not only himself but a larger group of people.
While Palisch feels some disappointment, a finalist is a feat in itself, that has rarely been accomplished within the Jesuit community, for only twice (Joel Sharp '87 and Jeff Miller '02) has Jesuit every hosted a winner and the foundation clearly honored the prestige of being in the top 5, out of over one hundred high schools, awarding Palish with a $2,500 scholarship. But beyond that, it gave him an experience, which surely will not be his last.
As a finalist, Palisch has added honor to a name that has already received much respect in the hallways of Jesuit College Preparatory School of Dallas. The achievements of Palisch will hopefully uplift the community as we recognize his achievements, and strive to build upon his legacy.