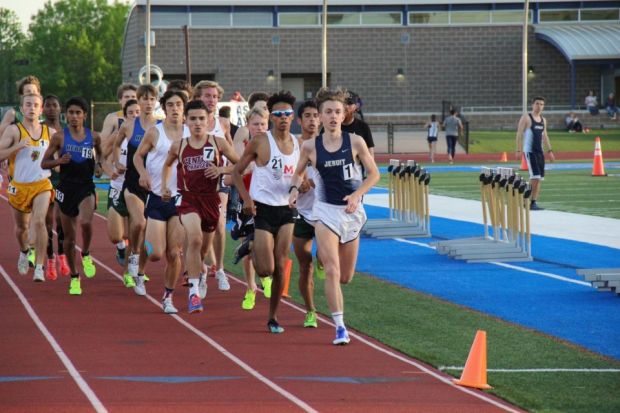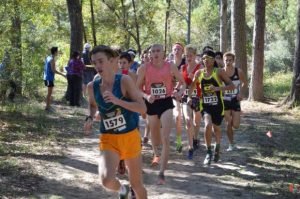 The shrill sounds of a beeping alarm clock wake senior Connor O'Neill up at 5:45 a.m. Rubbing his eyes, he throws a shirt and shorts on and, grabbing his keys, makes the early morning drive up to school. After a grueling yet refreshing morning run, Connor begins his school day, working through his all-honors/AP schedule while fighting the urge to fall asleep due to his massive workload from the previous night in conjunction with the stress and fatigue from running. However, this hectic schedule has become the norm for Connor, and many people admire him for his incredible ability to balance athletics and academics.
Although many people recognize his athletic and academic talents, not many know about his spiritual life and views on religion. Connor's story with his faith is very unique, which is why The Roundup was lucky enough to speak to him.
Like many Jesuit students Connor was raised "a Catholic since I was baptized after birth," but he "went to a public middle school in Hunt." Attending a public school challenged Connor because he couldn't open up about his faith life in the classroom. He said, "I felt like the only place I could be open about my faith was Church on Sundays or in confirmation class. In public school, you're not really supposed to talk about your faith. We couldn't celebrate Halloween or Christmas, and I felt very constricted about being able to talk about my faith. It was hard to be open about my faith in middle school, so coming to Jesuit was a big change."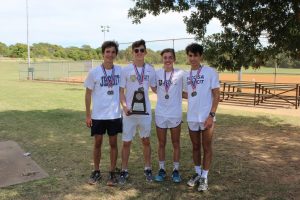 Connor has been a Catholic his entire life, as he was born and baptized in Austin, Texas, but he moved to Dallas when he was five. Since then, he has attended St. Francis of Assisi Catholic Church in Frisco. As a Catholic, he has received many of the sacraments such as Baptism, Reconciliation, Eucharist and Confirmation.
Another major part of Connor's life has been his love of running, which actually started later in his life, relatively speaking. He "started in 7th grade, when they first allowed you to do it in middle school." At first, Connor wasn't sure if this sport was for him, as he noted, "When I first started it, I didn't even know if I liked it. I just did it cause both my parents ran and encouraged me to do it."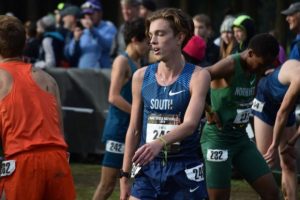 That being said, Connor's competitive drive was prevalent early on in his career. He tells a story of losing to a friend in a race and how it shaped his competitive drive early on: "When [the student] first beat me, I was [kind of] mad and I wanted to beat him. So I kept going after him and in 8th grade I passed him, and that started my competitive drive." This competitive drive continued at Jesuit, where initially Connor "wanted to run and play soccer at Jesuit, but track conflicted with that, so I chose cross country and track since."
That decision seemed to play out well for Connor, who quickly became one of the top runners on the team, making varsity his sophomore year and making school history by individually finishing in sixth place in the UIL State Cross Country Championship two years in a row.
Connor even had the opportunity to represent his school at the national level by running in the Nike Cross National in Portland, Oregon, representing the South region and finishing 24th out of 195 runners from across the nation.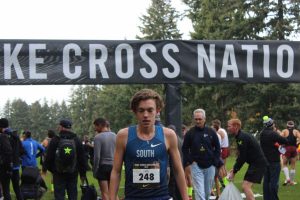 Connor's excellence transferred to his studies, where he has earned all A's in his honors/AP-packed schedule all four years. However, Connor talked about the struggles of being a student-athlete of that caliber, as he often has to sacrifice sleep or maybe some homework in order to ensure that he can accomplish all that he has to every day. He noted that "the main issue is sleep. That is very difficult. I've been a lot better this semester, but last year it was an average of six hours. It's tough because you want to do well in school, but you also want to do well in your extracurricular. It's so difficult to balance that, sometimes you have to tell yourself to go to sleep, even if you haven't finished your homework. One day at a time."
Despite his hectic schedule, Connor has found that his faith life has really flourished throughout his four years at Jesuit, commenting on the unique nature of a faith-based education: "Coming to place where faith is encouraged is very special and I don't think you can get that anywhere else, and I really appreciate that. When other middle school kids from Catholic grade schools are like 'I'm so tired of this,' I'm like 'I'm just getting started."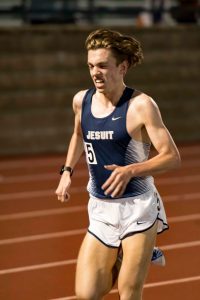 Elaborating further, Connor talked about his relationship with his faith and how it has changed throughout his four years at Jesuit, noting that "I've really found my faith to be battle with trust. As a freshman my prayer life used to be 'please help me win this race and stay safe'. I had a really tough time junior year with my faith because I wasn't doing well with running and not sleeping because of the harshness of junior year."
Connor participates in Campus Ministry as an Eucharistic Minister and as a Kairos Retreat Leader, and all of this participation led up to a very powerful senior year for him: "Senior year is when my faith matured beyond what I had expected."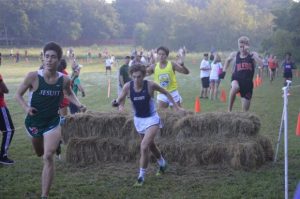 With Connor's incredible athletic talents, it was no surprise that he was willing and able to compete collegiately. For him, competing at the collegiate level is about "just seeing how far you can progress after high school. I feel like if I had finished after high school I would be unhappy and feel incomplete. I need to keep doing it. Running is the backbone of my day. I feel weird if I don't run."
Ultimately, Connor chose to run cross country and track at the University of Texas at Austin, a decision,which he said "came down to coaching and finances, and UT seemed to be the best fit since I was familiar with UT, as I was born half a mile away from the school in Austin. When I visited, I really liked the team. The school has such a wide variety of majors. I'm going to do Plan II, a general liberal arts major."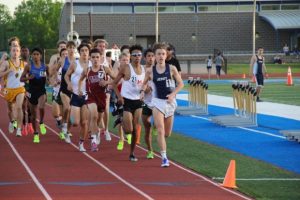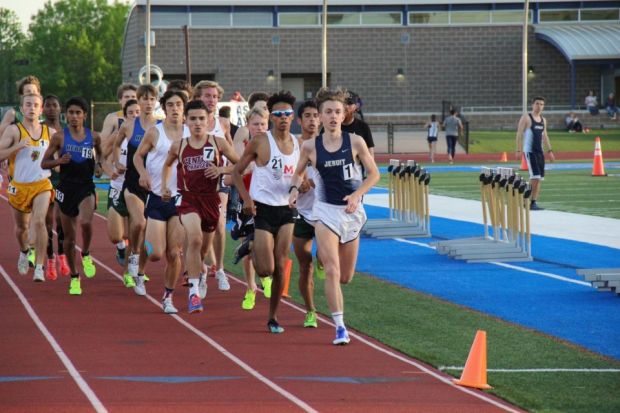 Connor was really proud of being able to compete at the next level and wants to embrace the opportunity in front of him, saying, "I'm really grateful for this opportunity and that's why I'm gonna try to make the most of it because I know a lot of people don't have this opportunity and I want to take full advantage of it, grow from it and encourage others to do it as well."
Connor also talked about his future goals at UT, ambitiously wanting to win both the team track and cross country NCAA championships as well as individual championships. However, Connor shared some wise comments based off his experiences with running and goal-setting in general, astutely saying, "You're not always going to reach your goals immediately. You're going to have bad races and tough times with your faith, but it's not a constant slope. I want to be able to value my experience at school and succeed in every part of my life. Like again, day by day, that's the best way to do it. You have got to set short-term and long-term goals, trusting in God everyday in everything you do."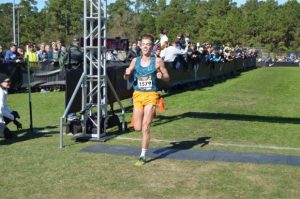 Connor's accomplishments at Jesuit are also recognized by his teachers. For example, Mrs. Farrell has formed a bond with Connor through teaching him and through their mutual love of running. She particularly noted that running is "a necessary thing for our psyche; without it we get cranky. We both agreed on that." However, she also spoke of the spiritual effect on running, which they both found to be "a time of prayer, as it was time for [us] to think and ponder." However, when she had the opportunity to teach him junior year, she found, "That same drive and desire for improving and pushing yourself beyond limits he thought possible was also part of his academic attitude. It was a blessing to see him succeed in both worlds."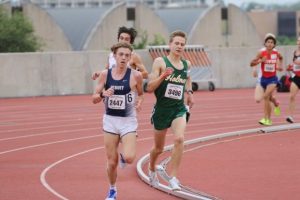 Doug Robinson, head coach of the cross country and track teams, also spoke very highly of Connor: "You could see something special about him right away. He was running with upperclassmen, and it didn't take long to realize how competitive he was. Over the years as he's developed, not only has he developed into one of the top runners in the nation, but he's also become one of the leaders of the team. He's sacrificed a lot of things to be the best that he can be in his sport. When others are going out of town for vacation, he stays and works out. The things others wish they could do, he actually does those things. He's just been an outstanding talent and leader for our team."
Overall, if one had to summarize Connor's incredible character and attitude in one statement, it would be this comment he gave:
"You can tell [teachers] are not interested in just what you do in the classroom, but also in other parts of your life, and I think that's really cool. I think that relationship is very cool. My parents obviously, they're at every race. The people in my grade are supportive as well and I really appreciate that because they're always encouraging me. Seeing other people excel in their own sports is really cool. Having all these other sports doing well, it drives you because you want to continue the tradition and represent Jesuit well."