Authors
Articles by Miles Okamoto '17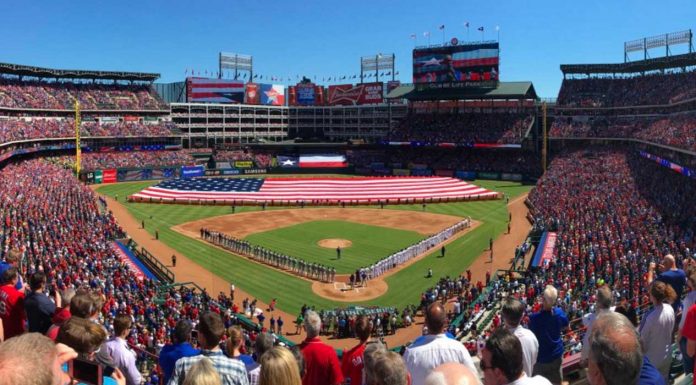 It's Opening Day, and as the Rangers begin their 2017 attempt to beat the Blue Jays in the playoffs (and also try to win the World Series but one step at a time), here's a look at the upcoming season. Sabermetrics say the Rangers were lucky rather than good last year because of their success in one-run games and +8...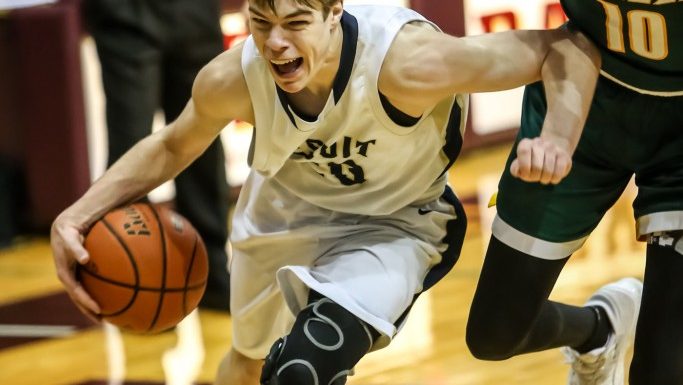 There are 247 schools in UIL class 6A. 128 earn playoff spots. A tournament run of any sort is impressive—for a two seed, every matchup after the first round is against either a one-seed or a team that has defeated one, so winning the three games required to earn a berth in the Sweet Sixteen takes a unique combination of...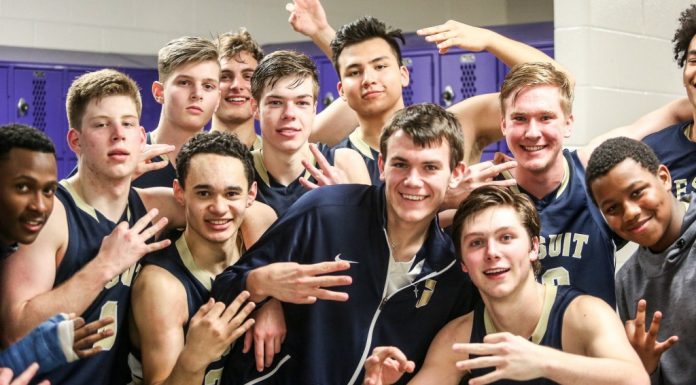 Upsetting a one-seed in any tournament is difficult. Upsetting a one-seed after trailing by nine halfway through the third quarter in an area round game that stretches the definition of "area" is another animal. The Rangers again proved themselves capable of a big second-half rally, outscoring The Woodlands 27-19 in the fourth quarter to complete a comeback from nine points...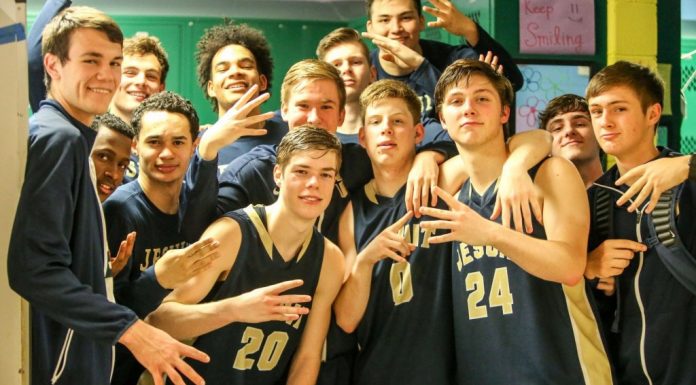 Michael Jankovich '18 and Marcus Hill '18 combined for 37 points as the Jesuit Rangers, led by their pair of sharpshooting junior wings, advanced to the Regional Semifinals for the first time in program history. Jesuit (22-10) took on UIL District 11-6A champion Rockwall Yellowjackets (22-10) at Richardson Berkner high school in the Regional Quarterfinal round, coming away with a...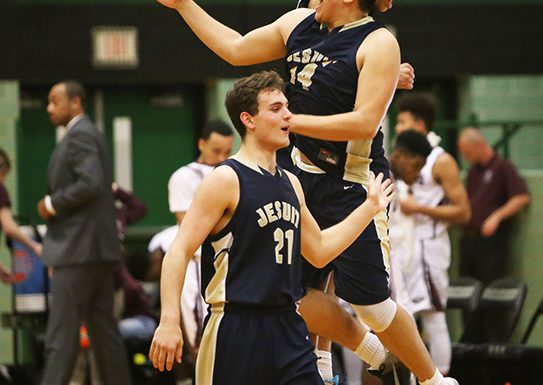 Returning to the site of last year's bi-district round, the Rangers looked to avenge the heartbreaking first-round exit of last season. Jesuit (21-10) took on an athletic Rowlett (21-7) team that, while placing third in District 10-6A, finished behind the 3rd and 9th-ranked teams in the area, and ended the season ranked 15th in team offense. Led by a pair of juniors,...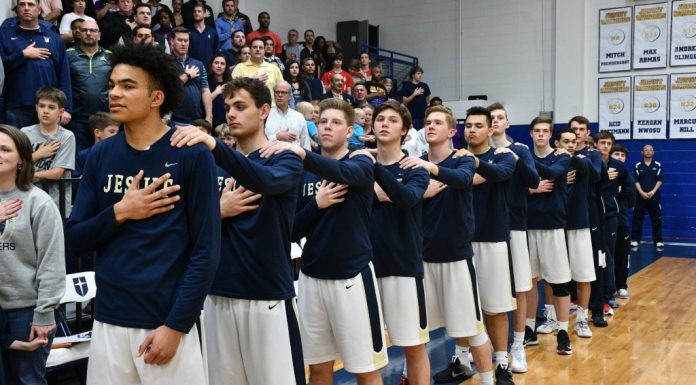 With four games left in the regular season, Jesuit basketball found itself locked in a four-way tie for second place in District 9-6A. A strong finish would position the Rangers for a high playoff seed, while losing even two could lead to a complicated tiebreaker situation that could leave them on the outside looking in. Sparked by a 41-point blowout...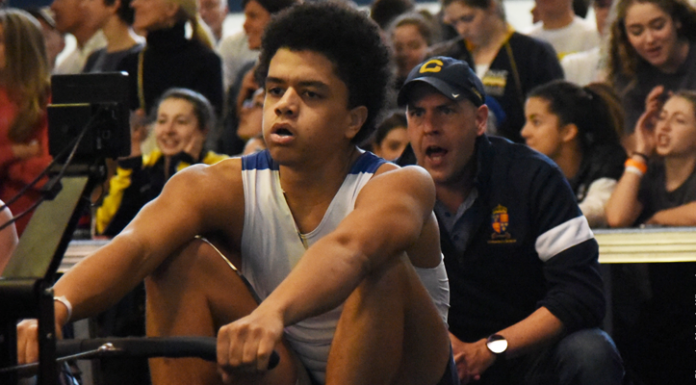 Although the creek running behind Jesuit hardly constitutes a major body of water, hundreds of rowers descended on the Terry Center on a chilly Saturday morning for the annual Jesuit S.W.E.A.T. regatta. The SouthWest Ergometer Amateur Tournament, which took place on February 4th, featured 34 of the region's best crew clubs, as over 500 student athletes competed to post the...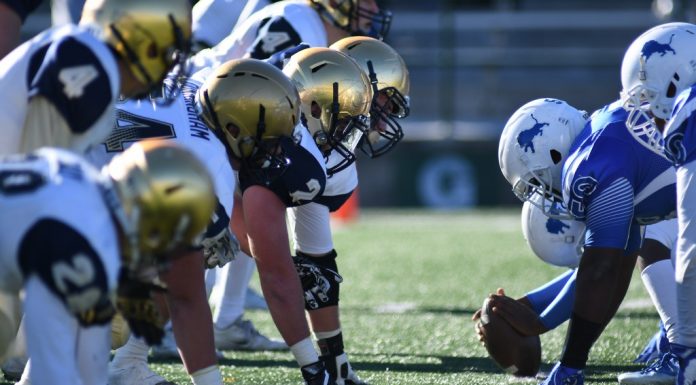 Outgunned by a high-powered John Tyler offense led by dual-threat quarterback Bryson Smith, the Rangers suffered a 69-21 Area round defeat, eliminating them from the playoffs and ending their season. Jesuit (8-4) saw an 8-game winning streak come to an end at the hands of District 11-6A Champion Tyler John Tyler Lions (11-1) at Mesquite Memorial Stadium on the Saturday...
Jesuit College Preparatory School of Dallas offers young men an excellent, Catholic education in the classical Jesuit tradition with the purpose of forming a community of men with high moral principles and service to others.
Learn More >