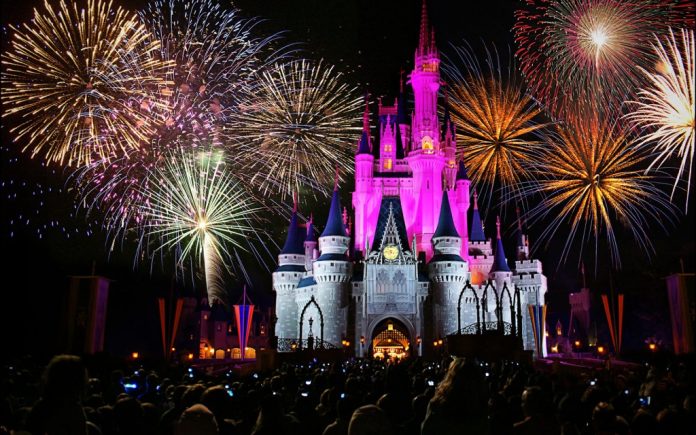 Disney World: it's the magical place where dreams come true, relationships form and where amusement reaches its peak, but could it also be a place where musical education could thrive or where students can learn more about the production of fine art? As it turns out, it can be both.
Every four years, the Jesuit-Ursuline Ranger Band takes a trip to Walt Disney world in Orlando, this year from April 4 – April 7, the band traveled to Disney World and all of the Jesuit and Ursuline students were able to share an amusing, even educational experience.
From the first day to the last, the band was given the opportunity to visit various Disney parks and locations including Animal Kingdom, Magic Kingdom, Hollywood Studios, Disney Springs, and Disney's Performing Arts Studios. For the majority of the time, the members of the band visited the amusement parks at Disney, but for 2 hours, they were given the opportunity to perform their own art.
About halfway through the week, the band traveled to Disney's Performing Arts Studios and was actually given the opportunity to play at a sight-reading clinic. Under the direction of musician Julien Bond, the band read and recorded fun Disney tunes like, "It's a Small World," "Imperial March," The Little Mermaid's "Happy Ending," and even an interactive piece from Tarzan that gave the band directors an opportunity to join in on the fun.
At the end of the clinic, to top off the already exciting experience, the band played and recorded the music to a Disney movie which was then applied to the picture from the Disney film that the music originated from, which was the Little Mermaid. According to sophomore Will Gasper, who attended the band clinic, it was an overall exciting time, but "the activities made [him] feel like all the employees were a cog in the Disney wheel and [he] was like 'blink twice if you need help' the entire time."
While there were some conflicting feelings about the clinic experience, the band was most definitely blessed that they were given the amazing opportunity to work with such a talented group of music influencers.
For sophomore Luis Lopez, this trip to Disney was his very first time experiencing the magic and he thought it was a very enjoyable experience. Lopez was "excited and amazed with everything there." His time at Disney even brought back memories of his childhood, leading him to state that his favorite part of the trip was "seeing the many things [and] attractions that reminded [him of his] childhood when [he] watched Disney films."
Gasper recalled his enjoyable experience at Disney World, the trip causing him to reminisce about his magical experiences at Disney during his younger childhood, while still appreciating his most recent visit with the Jesuit-Ursuline Band.
All in all, the band seemed to have a very amazing and educational time at Walt Disney Land in Orlando and will certainly remember the magical experience.